The region Mondsee-Irrsee
The region of Mondsee-Irrsee is dominated by the two lakes Mondsee and Irrsee.
Lake Mondsee is ideal for sporty persons, lake Irrsee is protected by nature conservation laws and is perfect for those who want to relax.
Offers - Advent and wintertime
Offers for your perfect advent or winter holiday
All offers
Explore the region Mondsee-Irrsee, Salzkammergut
360° panorama tour
Explore our wonderful region with the lakes Mondsee and Irrsee, the mountains, the different bathing beaches and many attractions with our exciting 360° panorama tour.
Explore the region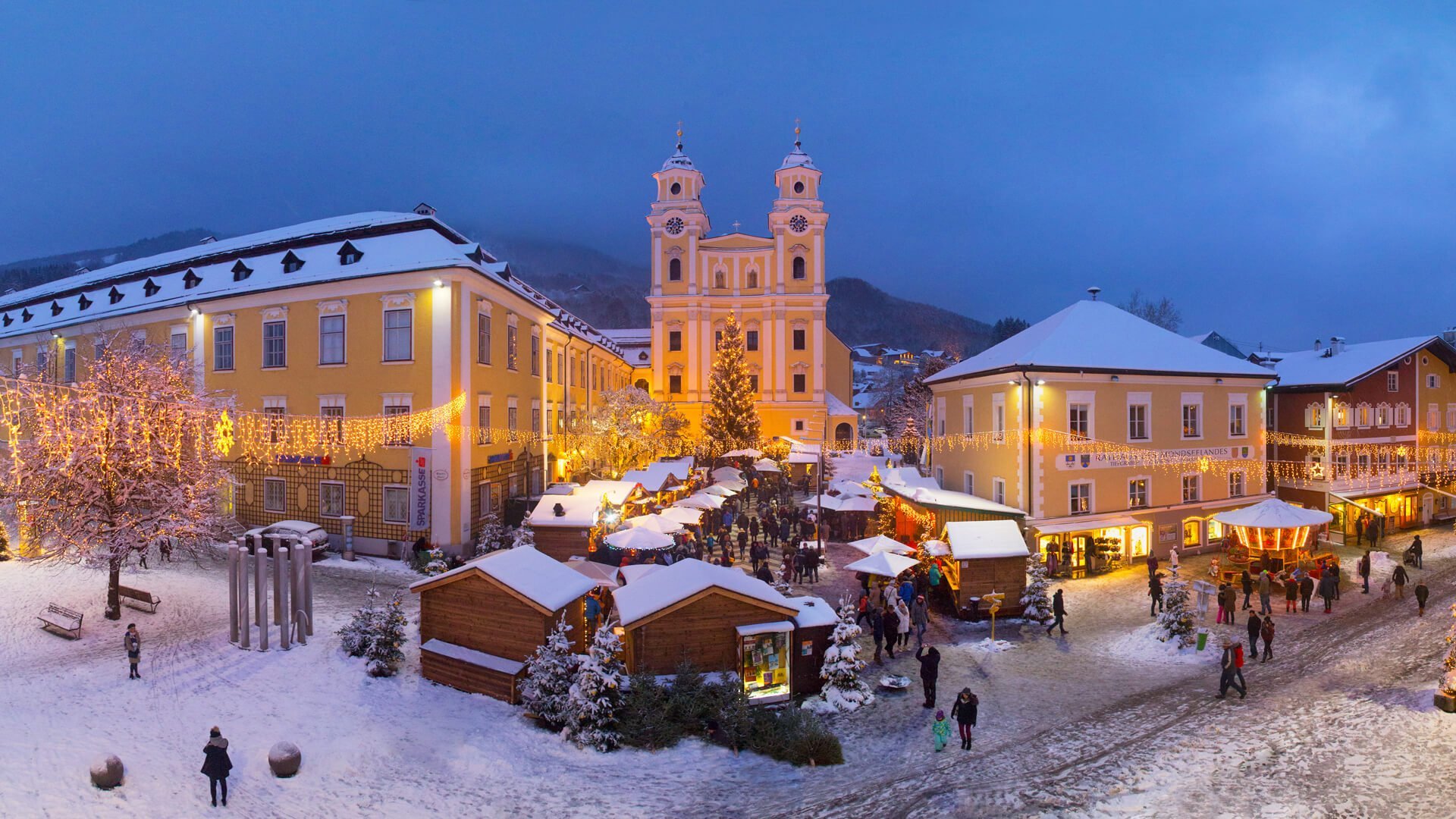 Adventvideo mit den schönsten Szenen und Höhepunkten des Mondseer Advents.
Your Advent in Mondsee
Advent, this is the time in which early childhood memories come to life again: the smell of the baked apple, Grandmother's "Kletzenbrot", fairy tales in front of the open fire and, of course, the time of anticipation of the Christ Child.
Whether at the market square Mondsee in front of the large basilica or in the historic cloister with its many exhibitors, the Advent in Mondsee offers a colorful program for young and old.
Advent in Mondsee
New lookout tower at Kulmspitz
In fall 2019, a new landmark of the Mondseeland was handed over to its purpose.
The new lookout tower on Kulmspitz at 1095 meters altitude should be a destination for hikers and cyclists and offers its visitors a fantastic 360 ° panorama.
You can reach the lookout tower via a comfortable forest road which is also suitable for children and buggies.
The Sound of Music
Wedding Church in Mondsee
The movie wedding scene of Maria and Georg von Trapp was filmed in the basilica St. Michael, Mondsee.
Movie scene Mondsee